I know it was a while ago, but my first ever experience working at London Fashion Week A/W16 still resonates with me. I assisted the great head makeup artist Ciara O'Shea at the Alexander Lewis presentation on February 23rd 2016 – there were five makeup assistants plus Ciara's first assistant. It wasn't as manic backstage as I imagined it would be, it was actually fairly chilled until about ten minutes before showtime. All I can say is that it was a pretty awesome experience.
The makeup look Ciara created for this show was inspired by Japanese girls in arcades who stay up all night, so the look had a slightly lived-in feel. Skin was kept fairly matte and flawless – all blemishes were meticulously concealed. A strong pop of baby pink blush was applied to the very tops of the cheekbones; lips imitated the 90's trend and had a light brown tone; eyes echoed the brown hues and maintained a matte rusty orange colour with a squared-off black gel liner.
Hair, designed by Mari Ohashi, also conveyed a lived-in feel, and was swept across the girls' foreheads with a slightly wet, disheveled look. See images below for snapshots of backstage.
8am call time for hair and makeup
8:15am briefing demonstration from Ciara for makeup look
8:30am hair and makeup is underway for the 12 female models; Alexander Lewis and stylist Tamara Rothstein grab models for fittings
10:30am rehearsal for the show
11am final touch ups and models get dressed into Alexander Lewis' a/w collection
11:20am everyone is running around getting ready for showtime; makeup touch up in the line-up, frantically moisturising models' legs and touching up lipstick and powder
11:30am models go out and get into position on stage, in amongst the impressive metal structure designed by Robert Storey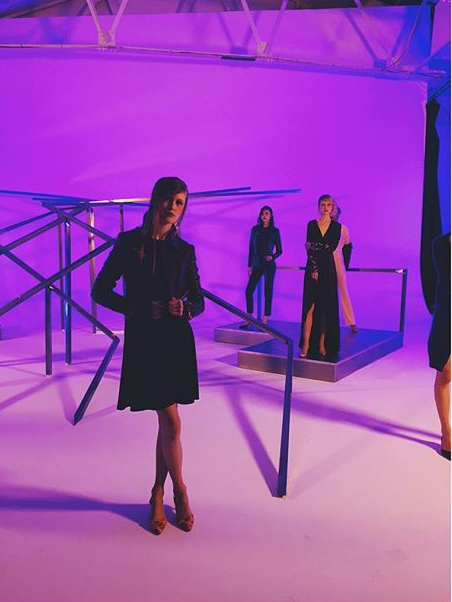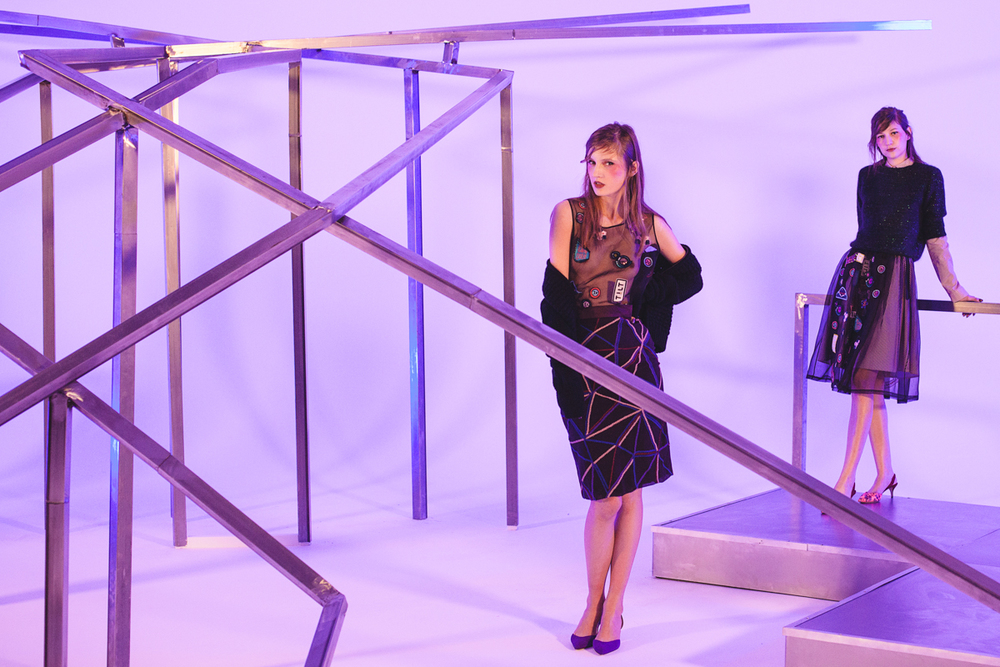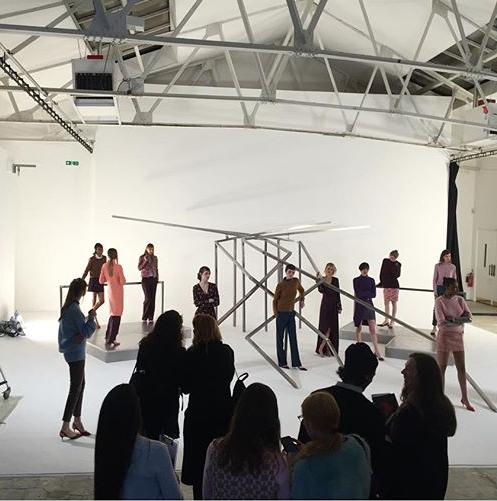 The collection was inspired by the Japanese Pachinko parlour and girls in arcades. The designer asked the models to stand with an air of nonchalance, as if they're waiting for their boyfriends to finish playing pinball. The a/w 16 collection consisted of feminine skirts and dresses, wintery floral prints mixed with chunky knitwear.
I feel so lucky to have been part of this amazing experience; Ciara was a pleasure to work with, she's so kind and genuine. It was so cool to see how a show at LFW comes together and all the people involved, from start to finish. I will definitely be going back next year.